New to Ecommerce?
Easy Online Store Builder for New Ecommerce Websites
When you choose Ascender as your e-commerce software partner, you're choosing a partner with more than a decade of experience using and developing e-commerce software.
We use Ascender in our live stores to ensure we provide unparalleled performance.
Choose Ascender with confidence and push ahead of your competition!
Compatible with Most Payment Processing Services
We have credit card processing plugins available for the following services:
Start Your Trial Today!
Top 3 Reasons Customers Choose Ascender: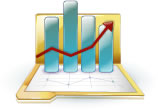 Unsurpassed Search Engine Optimization Abilities
Ascender's unique ability to get your product and category pages indexed quickly helps you appear higher in the search results fast. Ascender's patent pending SEO technology provides unrivaled SEO abilities.

Hands-on Support™
Business on the Internet happens at the speed of light. You cannot afford getting stuck learning something new or how to fix a problem. Ascender's hands-on support ensures you get help how you need itwhen you need it.

PCI Compliant Environment
Ascender helps you maintain 100% compliance with Visa and MasterCard data security standards. Ascender's security methods allows you to answer a short survey saving you headaches of answering tons of questions other shopping carts require you answer.
Start Your Trial Today!